About Us
Greetings from Hællæwood
Based in the city where Harald Zwart inspired the city officials to put up a "Hollywood"-like sign, using our greeting catch phrase "Hællæ", to unofficially name the city "Hællæwood".
Magic is everywhere
We believe life should be filled with magical experiences, and movies are one way to take that magic even further.
Big dreams
Our dreams are always bigger than our abilities to realize them. That's why we're always pushing the limits for how far we can go.
Giving back
We want to give back to the community in as many ways as we can. Be it courses, giveaways, or just setting up productions in our home town to draw attention, labour and tourism closer.
Movie Go'er Rewards
We occasionally give out freebies to our loyal followers. So stay updated!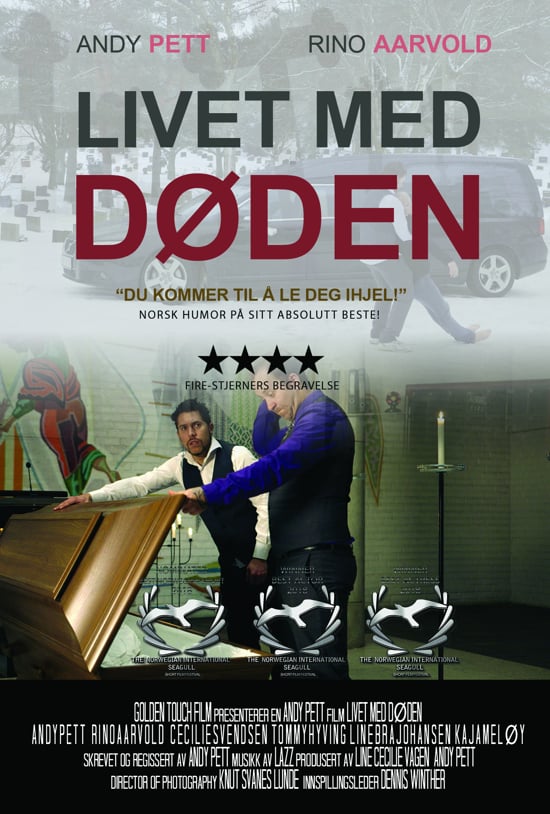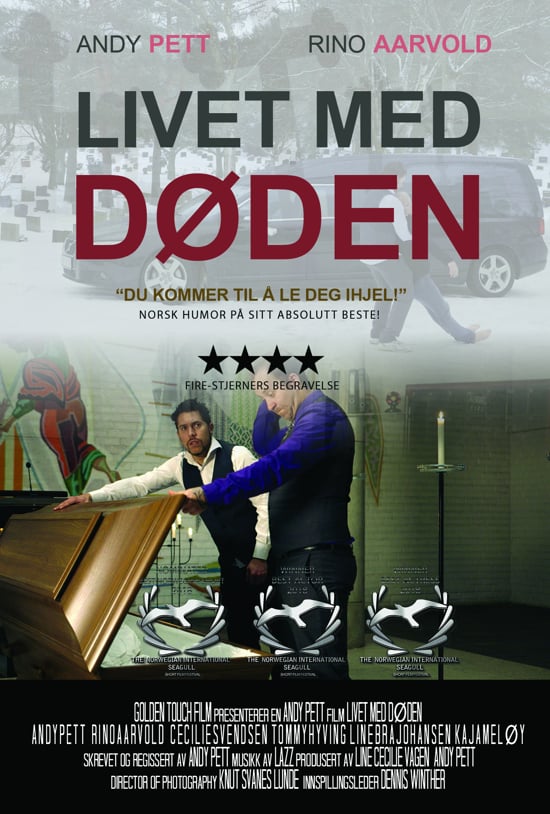 Vimeo on demand
Life with Death
Two morons start a funeral service thinking it is easy money. But when you have zero social skills, problems can occur faster than they can be solved.
Golden Touch Film
We believe in magic
about Us
Based in Fredrikstad, Norway. Original stories made for cinema, TV and streaming.
Movies
Livet med Døden
Anders og Rinos Påskemysterie
Anders og Rinos Julemysterie
En Sjel For Mye
Fractal Noise